Below is my piece for The 2008 Shuster Awards Visions Of An Icon exhibit on the drawing board just before I sent it off to the Lillian H. Smith Library Auditorium, 239 College Street, Toronto.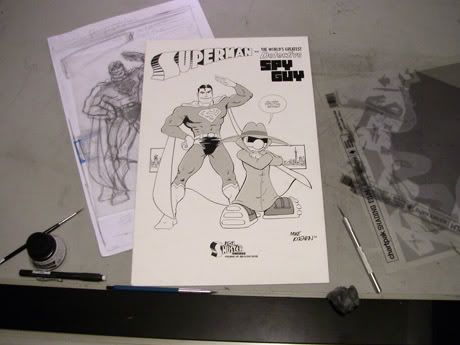 If you're in the neighbourhood, be sure to drop by this Saturday June 14th and see the original art, along with work from all the other fine contributors! Blair Kitchen (of The Possum fame) and myself should be making an appearance for the first hour of the show. Room B Exhibit opens at 10 am and runs until 4-4:30 pm.
Click the image above for more details.
Maybe we'll see you there.
–