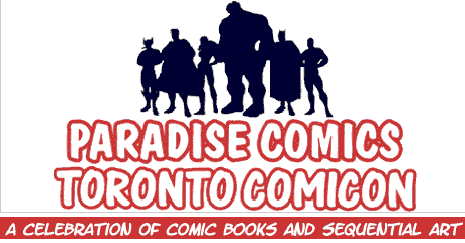 The 5TH ANNUAL PARADISE TORONTO COMICON is today! Once again, Ultraist Studios has teamed up with the fine folks at Possum Press.
The show is happening at the Direct Energy Centre @ Exhibition Place, Hall C.
This is roughly my schedule:
FRIDAY – 06:00-8:00
SATURDAY – 10:00-04:30
SUNDAY – 11:00-05:00
Drop by our booth in artist alley and say hello.
Mention "Mr. Nishitani" and I'll give you a free Apocalypse 5 / Knight Hawk.