While I waited for my 20 minute delayed train in Toronto Union Station, I cracked open the Aardvark Vanaheim bubble envelope to find… a letter… a 27 PAGE letter!…
From none other than Dave Sim.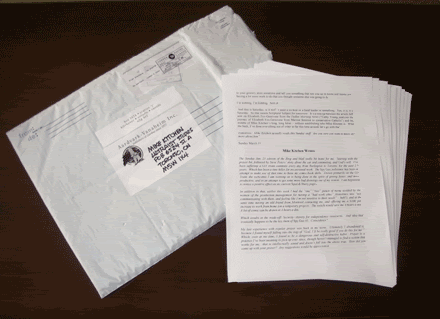 Which is exciting enough in itself, BUT WAIT! THERE'S MORE!
It turns out this correspondence is going to be the feature in this weeks Blog and Mail.
So we are going to do things a little differently this time around.
As each new installment of the Blog and Mail is released in the Cerebus Yahoo! Group, I will add a link to it below.
Strap yourselves in because we are in for a long and turbulent week.
READ IT HERE:
Blog and Mail – PART 8 (The Conclusion)
–