SPY GUY: Minis got a review by ICR's Alex Haas. Read below (or click here)!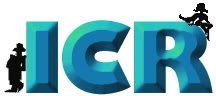 Review: In approaching a comic that admits to offering a reflection on the events of September 11, 2001, a reader could be excused for groaning audibly. There is an endless supply of preaching one may offer to the choir, consisting of the same conspiracy theories, political rhetoric, and issues regarding American foreign policy. I'm pleased to report that Spy Guy: Minis very gracefully avoids this trap. While much of the information that was being released as this comic was created is (as of 2008) quite vintage, there is almost an element of nostalgia. I was reminded of the naivete displayed on both ends of the political spectrum, the conclusions we all managed to reach which later seemed so far-fetched, and the slight chill the odd news update would induce.
For all of that, this comic manages to capture that atmosphere without becoming OF it. The characters alone do an excellent job of encompassing elements of stereotypical reactions of the time without coming across as heavy-handed or overwrought. They manage to walk that tight-rope between fluff and harsh without falling into either extreme. The thoughts are voiced without judgment or editorializing – they are simply stated. Like a good Eddie Izzard piece, you are simply presented with the idea in context and left to draw your own conclusion.
While there are likely to be those who would question the worth of a comic dealing with events nearly a decade old (frighteningly enough), it is refreshing to see something that can approach the time immediately post-9/11 and add both character humor and a bit of wit and grace to an incredibly scary and trying time. Well done.
Overall: 5 stars.
Alex Haas
–
My review of Alex's review: I've gotta admit, after reading the first sentence, I was bracing myself (despite having seen the 5 star rating). But by the third sentence, there was an overwhelming "phew" relief as the tone shifted from ominous sense of foreboding negativity to an upbeat swing of praise. It's interesting to hear, because those things you mentioned were exactly what I was going for, and that was exactly what I was concerned wouldn't work: The intent with SPY GUY has always been about offering commentary on what is happening in the NOW. Many artists will shy away from this approach, thinking that their work will become dated, however by taking the time capsule approach, there IS a very real sense of nostalgia in reading an old comic. It's that same excitement as seeing Star Wars and Sea monkey adverts in comics from the late 70's. You can't beat it.
As for the second paragraph: This is what I was referring to on the inside cover editorial with the quote by Chuck Palahniuk. I had no idea how far was too far. It really felt like walking a tight-rope while making these comics. In the end it became a leap of faith, where my actions were guided by the thoughts "don't get too preachy" and "just be honest". So far that strategy seems to have worked. I had to use Google video to get the "Eddie Izzard" reference (his comedy is hilarious, and his wardrobe is terrible – but that's another review).
In the end, I'm just glad you liked this comic.
It was interesting to check out your other reviews on ICR, and seeing so many of the books I was able to trade with other artists at the 2007 SPX. Talk about nostalgia! Good times.
I'll have to get you an issue of SPY GUY #1 once I finally get around to finishing it.
–