Here is a package that came in just a couple weeks ago from Effing Magnifier Productions.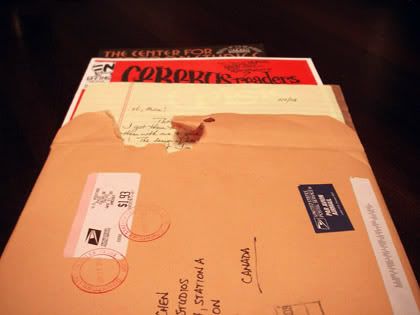 Inside was CEREBUS READERS IN CRISIS #3 along with a letter from publisher Jeff Seiler, and a Center for Cartoon Studies booklet.
The main story this issue is by Elizabeth Ann Bardawill and is called Crisis (On Infinite London Ontarios). The back cover even contains a SPY GUY sketch that was drawn in CRIC #2.
To purchase a copy ($5.00 + S&H), contact Jeff Seiler.
–