It's been a year since the last Fan Expo. Our first con. Attending Fan Expo 2007 had me reminiscing about the all the conventions we hit this year. What worked. What didn't. Things to think about for the future. And the realization that the pop-culture crowd seems to be our target audience. If you'd ask me last year, I would have thought that the A.P.E. or T.C.A.F. would have been the crowd that would gravitate to our comics. But the Fan Expo continues to blow all the other cons out of the water. Which has got me seriously considering the other BIG THREE comic cons. Maybe next year?
As for celebrity guests this year: Adam West and Johnathan Frakes were the two I was most interested to see.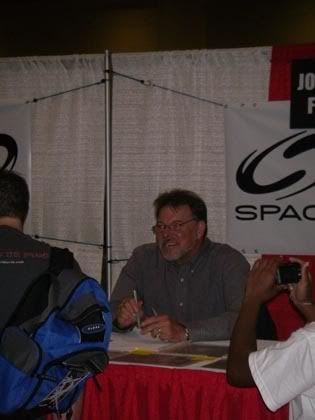 On the comic book front, the heavy hitters were John Romita Sr. and John Romita Jr. who had a sketch off that I would have loved to watch, but couldn't because I was busy selling comics. Sometime this week, I'll have to scour the internet to see if it was captured on film.
Here is an interesting con sketch… one of our customers was having comic artists finish an old issue of Alpha Flight! Check out the Spy Guy appearance (along with The Grad and The Possum)!
And here are some other con sketches that came out quite well: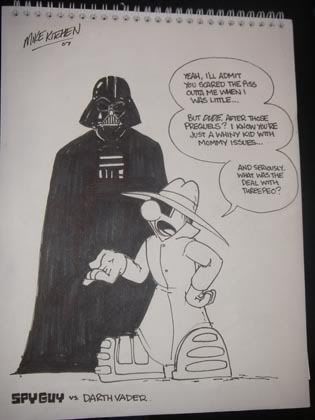 Spy Guy vs. Darth Vader.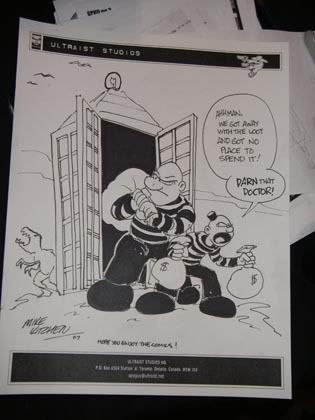 Spud & Harry vs. Doctor Who.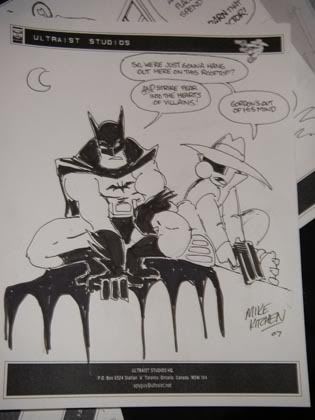 Spy Guy Batman team-up.
Spy Guy vs. Spy Mite.
Spy Guy Captain Kirk team-up.
Adam West vs. Spy Guy.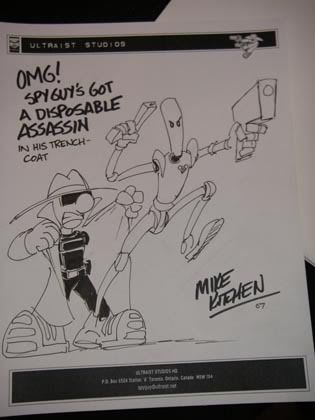 Spy Guy SCUD team-up.
Spider-man vs. Spy Guy.
Harry Potter vs. Elijah Wood (as Kevin).
Geeze… the list goes on and on… so let's end with:
The Possum Spy Guy team-up.
–