Interesting story about this one…
Last Friday I (sort of) quit my day job (one of them) to try and get this next comic (Spud & Harry) done in time for A.P.E. (more on that later). The drama that ensued had me miss my 6:43 train, leaving me with an extra hour to kill before heading home for two weeks (if not more).
Well, (I thought to myself) might as well check the Ultraist Studios HQ. P.O. Box…
And am I glad I did!
The package was from none other than Aardvark-Vanaheim.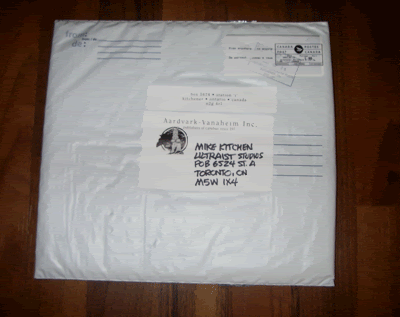 It was a beefy one too… what could be in it?
A giant sized comic? A magazine? What?
Well, following the previous format, let's first take a look at the letter I sent to Dave Sim. It came in at a whopping 11 pages. In it, I talk about everything from Cerebus, to marriage, to politics, to 9-11, to comics, to religion and God. You can read it below.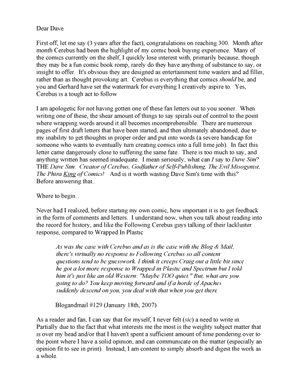 Sunday, we'll open that package and take a look at what's inside.
I would do it Saturday, but I've got a comic to finish…
–