Next webcomic installment is here: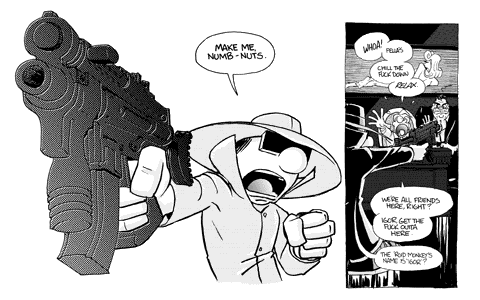 Spy Guy is going to get outta this office sooner or later… hang in there. I originally had this whole segment lasting for about 3 regulation pages, then I decided to decompress it, and now it's running at about 9 regulation pages. But I like where it's going, so on we go…
It's tough getting the story narrative going in these short installments.